The ATHENA Career Service offers seminars, workshops, trainings, individual career advice, and coaching to help finding one's way in the world of work. We support students in developing their individual career goals and matching their skills to the market's needs. Subjects of our seminars and trainings are e.g., techniques to write a convincing CV, strategies for a successful job search, and practical training to be well prepared for the job interview. We also organise presentations with professionals from various industries to give students insights into different fields of work.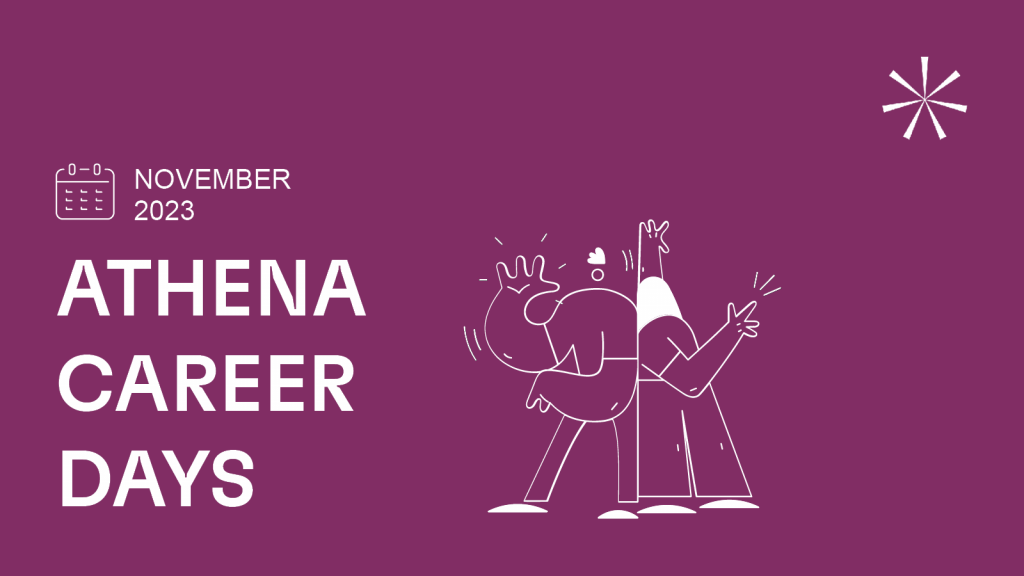 In November, we provide you with a month full of opportunities to kickstart your professional career. The ATHENA Career Days help you to find your individual way in the world of work. Learn about the job markets of the ATHENA cities' regions in three online panel discussions and attend our virtual ATHENA Career Fair to get in touch with international companies from the fields of IT and engineering. Register here for all four events.
9 November, 4 pm CET: The Job Market in Lublin, Siegen, and Vilnius (panel discussion)
16 November, 4 pm CET: The Job Market in Orléans, Porto, and Vigo (panel discussion)
23 November, 4 pm CET: The Job Market in Carinthia, Crete, and Maribor (panel discussion)
30 November, 4 pm CET: ATHENA Career Fair
You can get to know the participants in the panel discussions by clicking through the gallery below.
You want to learn about employment opportunities in Portugal or Greece? You want to apply for an internship in Paris but don't know what a French CV looks like? Our international Career Service team is there to help you!
We provide students with individual career counselling and job advice, always following new technological trends and the latest labour market developments. Make an (online) appointment with one of our team members below and get ready for your international career.
We are happy to announce the first edition of the ATHENA Career Talks! Each Monday and Wednesday at 5 pm CET, renowned experts from industry, academia, and other European institutions reveal the soft skills that are in high demand on the international labour market. The talks include topics such as:
Employability Skills & You
Career in the new Employment World
Career Management: Getting to the top
A detailed programme with all topics and speakers is available on the website of the ATHENA Soft & Research Skills Academy. To join the talks, please sign up via the registration link.
The ATHENA Career talks are organised as a part of the International Week 2023 in Chania, Greece. Yet, it is also possible to follow the talks without participating in the International Week in person.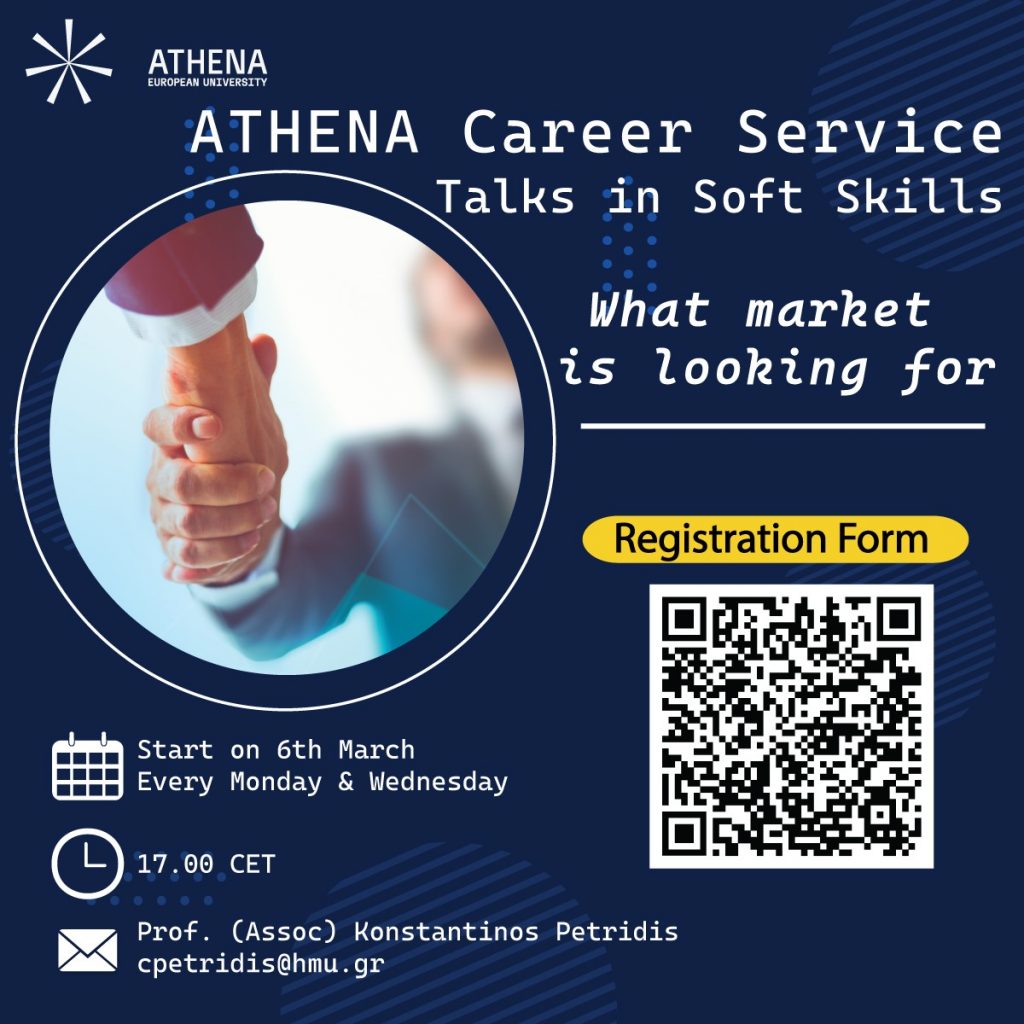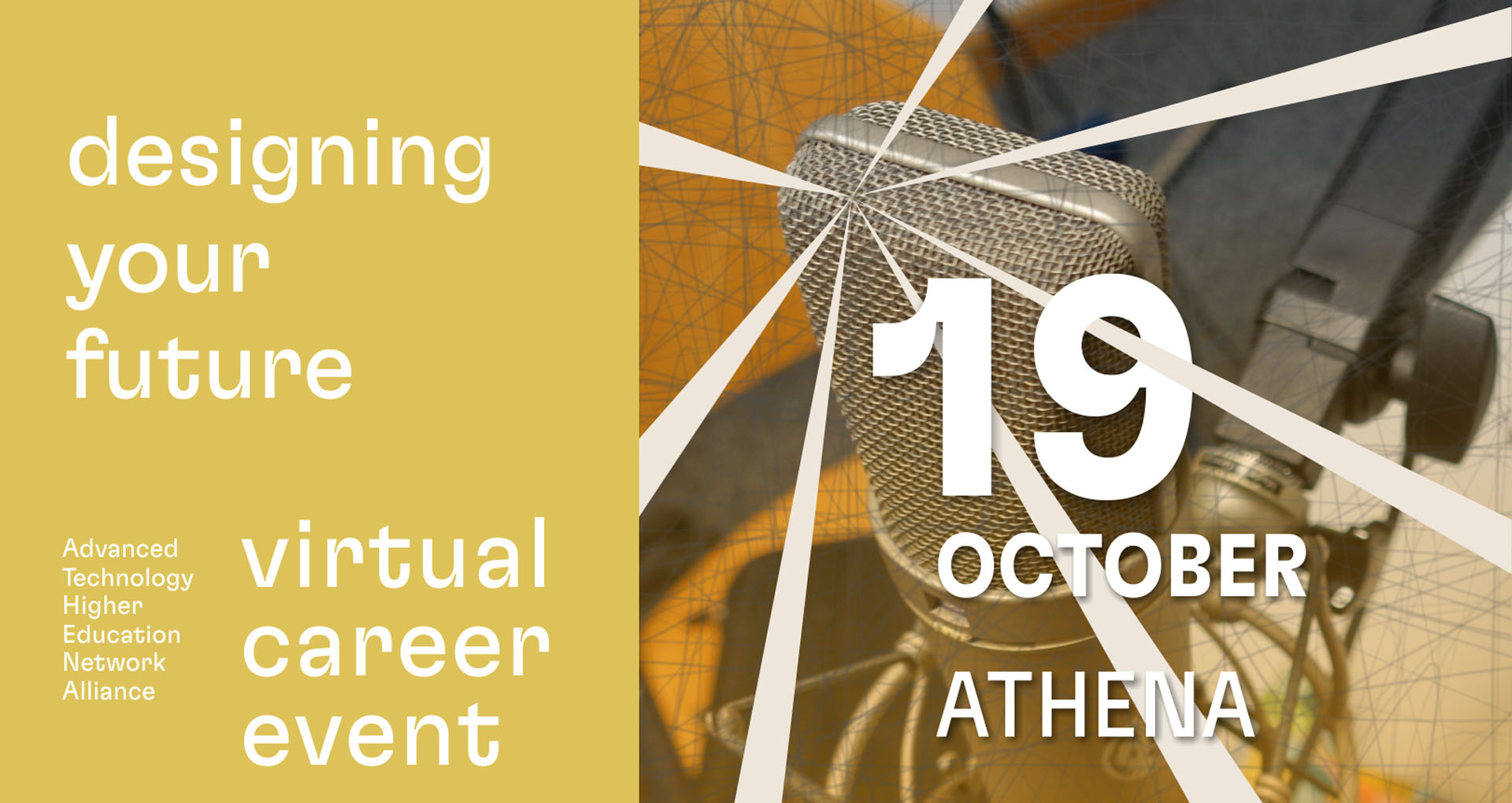 The first ATHENA Career Event took place on 19 October 2022 from 9 to 11.45 am CEST. Students and PhD-students from IT and engineering had the opportunity to get in touch with companies and networking institutions linked to the labour market in the ATHENA partners' countries. The following companies and institutions participated in the ATHENA Career Event 2022: