In ATHENA, mobility opportunities are not limited to students, staff can also benefit from these opportunities. Staff training through ATHENA is a great way to internationalise your career and meet fellow colleagues from partner universities. 
Staff mobility is an essential aspect of ATHENA, which provides numerous opportunities for staff members to travel and work in different institutions within the alliance. These opportunities are designed to promote collaboration, knowledge sharing, and professional development among staff members.
In ATHENA, we care about all members of our alliance and want to ensure that all staff get the best training possible. To learn more about our training modules, please consult the catalogue below.
With Erasmus+ and within the ATHENA alliance, staff have access to training opportunities which can be in the form of job shadowing. Job shadowing is a type of staff mobility program that provides staff members with the opportunity to observe and learn from colleagues in different institutions within Alliance.
During a job shadowing program, a staff member spends a period of time observing and working alongside a colleague in a different institution. This allows the staff member to gain new insights into different working practices, learn new skills, and develop a better understanding of the host institution's culture and values.
Job shadowing programs can be tailored to meet the specific needs and interests of each individual, and they can be arranged for academic and administrative staff members. They can range from a few days to several weeks, depending on the objectives of the program and the availability of the host institution.
Overall, job shadowing is a valuable tool for promoting collaboration and knowledge sharing within the Alliance. It provides staff members with the opportunity to learn from their colleagues, gain new skills and experiences, and develop a broader perspective on their work.
You are a staff member and want to go job shadowing at an ATHENA university? Read the testimonies below for an insight :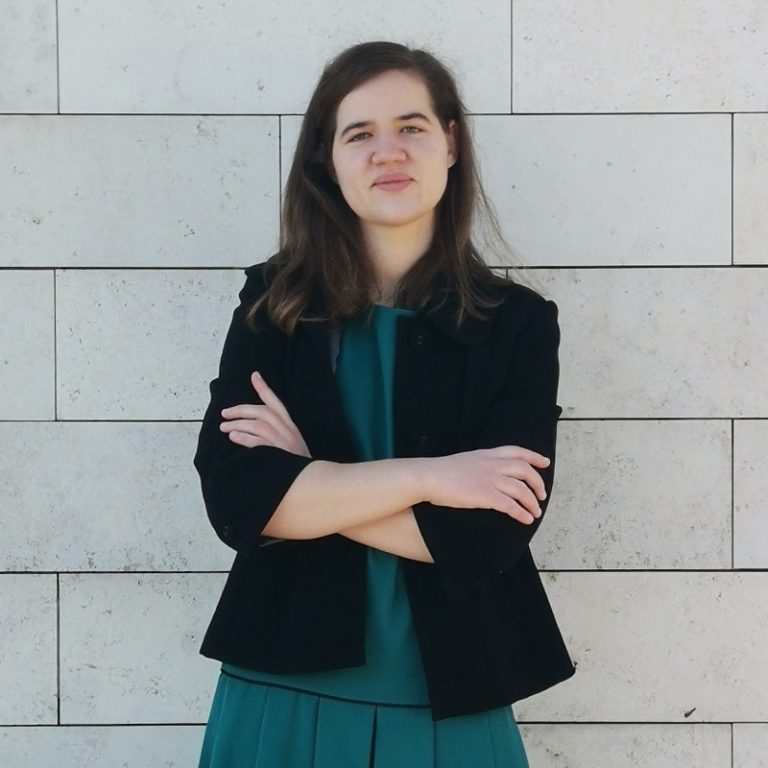 Psychologist and Disability Affairs Coordinator
Home University: Vilnius Tech (Lithuania) 
Host University: University of Orléans (France)
Duration: 2 days
What has your experience been like? 
I had a great opportunity to meet colleagues and discuss topics such as the assessment of students' personal needs, gain more knowledge on adjusting studies, and learn how to organize leisure events for students with disabilities. In addition, to see equipment for students with disabilities and to learn the topic of architectural barriers and how to remove them and make the university more accessible. 
What were the most exciting moments of your visit?
I met many colleagues who have very rich experience dealing with students with disabilities. I learned new ways to solve some practical problems. Additionally, I have the opportunity to meet students and see how inclusiveness works in reality.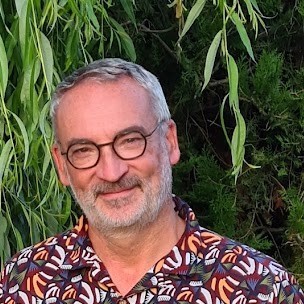 Development & Partnerships Manager
Home institution: University of Orléans (France)
Host institution: University of Siegen (Germany)
Duration: 3 weeks
What were the main goals of your visit? 
Exchange of good practices (E+ projects, students in exile), meeting colleagues in the same field as me to exchange on their work methodology, meeting colleagues involved in our Double Degree in Applied Languages, and meet colleagues from the Language Centre of the IRO to name a few.  
Your experience in a nutshell: 
I am more than happy to have carried out this mobility. I want to thank the DAAD for making this stay possible. My thanks also extend to all the staff of the University of Siegen who made me feel extremely welcome. I was able to meet many colleagues and exchange with many people whether in the field of the International Relations or ATHENA.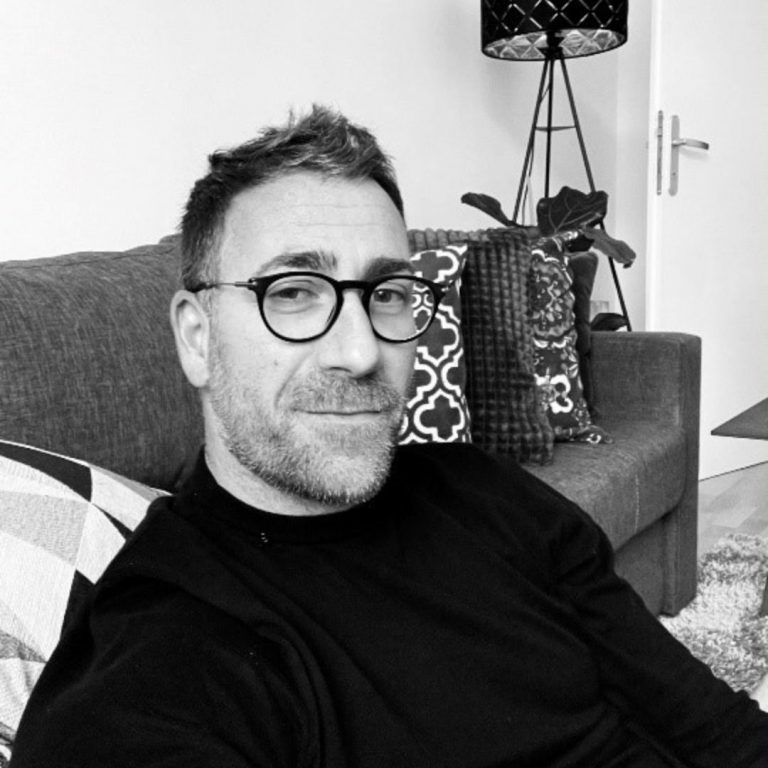 Head of Department of Education and Studies, Teacher in Slovene Language,
Home institution: University of Maribor (Slovenia)
Host institution: University of Orléans (France)
Duration: 5 days
What has your experience been like? 
The week I spent at the university exceeded all expectations, I got a lot of new information that will help me plan my work in the future. Many colleagues with whom I share a passion for changes in the field of education and studies took time for me this week. I find that we all face the same problems, regardless of where we are in Europe, and the examples of good practices that we have shared show how important it is to cooperate and not compete with each other. I hope that we will be able to connect the activities within Athena even better and provide both students and staff with more opportunities for the diverse experiences we offer. 
What are some best practices that you will be taking back to Maribor? 
University has many advantages. In particular, I would like to highlight services for students, especially for those who are underprivileged, with a strong emphasis on foreign students coming from socially weaker countries. I saw many examples of good practices in the field of doctoral studies, teaching and learning in English language, and innovations in the field of pedagogy and didactics. The university has many advantages in the field of international cooperation, which is why a large number of international students are enrolled at the university. The event dedicated to virtual reality was also particularly interesting, and the knowledge gained will help me in implementing projects in the field of digital transition at my home university.
International Staff Week is an exciting opportunity for staff members to network with colleagues from around the world and learn about best practices in their field. The week-long event includes a variety of workshops, seminars, and social activities that are designed to enhance professional development and promote cultural exchange. 
To see a full list of all the upcoming Erasmus+ staff weeks, please follow this link.
Staff members who are interested in attending the ATHENA International Staff Weeks can find more information below. As a staff of ATHENA, you have priority access to:
Content : During this international week, you will have the opportunity to study the following topics:  Pedagogies & Technologies for Teaching and Learning in Higher Education ; Soft and Research Skill Development ; University Fairs ;  Workshops in Cultural Communication on how to write & coordinate an Erasmus Project, Inclusivity & Dievrsion ; Projects' Dissemination activities ; Round Tables for Internationalization and Challenges the IRO Offices face.
Where : Hellenic Mediterranean University, Chania, Crete
When : 27-31 May 2024
Registation : through this link
More info :

here
Content : The University of Maribor is very keen to keep our great cooperation and even strengthen it in these challenging times and over the coming years. The programme aims to strengthen ties with current partners and extend these ties to new partnerships outside Europe in order to discuss and embrace the global challenges under the framework of the current Erasmus+ programme in its different dimensions. Our goal is to bring together experts and coordinators from International Offices in order to strengthen our existing networks, create new contacts and exchange ideas in the field of the Erasmus+ programme.
Where : University of Maribor, Slovenia
When : 5-9 June 2023
Registation : closed
More info :

here
Content : the Hellenic Mediterranean University is organising its 10th International Week. The main topic was the development of soft & research skills. The latter are considered the essential competences for the sustainability and development of our graduate students within the market but also the skills that will stand out in the machine era we are entering.
Where : HMU, Chania, Crete
When : 15-19 May 2023
Registation : closed
See how it went :
Blended Intensive Programmes
Blended Intensive Programmes (also known as BIPs) are innovative initiatives for students and staff training that combine a short-term physical mobility and virtual collaboration.  The duration of the physical component lasts 5 to 30 days and the virtual component does not have a time limit. 
List of the upcoming BIPs for staff:
There aren't any BIPs for Staff planned at the moment. 
Physical mobility: 20-24 March 2023
Virtual mobility: 9 March 2023
Where: Vilnius Tech (Lithuania)
To get more info on how this BIP went, click here.  
Content: Presentation of the Slovene library and information system and introduction of the
University of Maribor Library services, user education and information literacy courses, open science, LibGuides, digital library DKUM, UM:NIK university browser, ADZ – Academic digital collection of Slovenia, repository, digitalisation, special collections and other specific librarianship topics. A visit to a faculty library and social programme with a focus on cultural heritage will also be organised.
Participants are expected to give presentations about their home libraries in the online sessions mentioned above.
Virtual Mobility: 8 May-12 May 2023
Physical Mobility: 29 May-2 June 2023
Where: University of Maribor, Slovenia
Application:

here

.
Erasmus+ staff mobility for teaching and training
Erasmus+ staff mobility for teaching and training is a great opportunity for staff members to gain new skills and knowledge in their field while experiencing a different culture. This program allows staff members to teach or train at a partner institution abroad for a period of time, typically between 2 days and 2 months. The program covers travel and subsistence costs, making it an affordable way to gain international experience. Staff members who are interested in participating in the Erasmus+ staff mobility program can contact their local International Relations Office.