The ATHENA educational model opens the doors of higher education institutions to the society addressing not only our regular students and our alumni but also all those occasional learners willing to advance their knowledge, their skills and competences, for some reason.
We offer inclusive education, in the sense that we have developed, and keep developing, innovative higher education approaches that provide all our learners the environment and the resources they need to succeed in higher education on a digital era.
This broad reach and unique flexibility is achieved through a combination of innovative models (such as Competence Custers), paradigms (such as BlendEd), services (such as the Language Café) and tools (such as Praxis).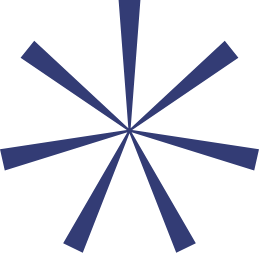 "The ATHENA educational model opens the doors of higher education institutions."
1.
ATHENA embodies a holistic view of higher education combining distinctive features that develop a critical and transformative mindset in our students empowering them for active global citizenship.

2.
ATHENA educational hallmarks include students' employability, the inseparability of education and research, equity and inclusion, democratic values, internationalisation, connection to industry and the society at large, smooth transition from education to work, interdisciplinarity, multiculturality, entrepreneurial mindset, efficiency.
To deliver inclusive, innovative, high-quality international education permanently aligned with global market needs.
Our regular students have access to student centered education through Competence Clusters allowing them to:
Create personalized academic paths matching each one's specific needs and interest, since you will be able to exchange among courses in the same cluster.
Reduce time to graduation, since you will not have to wait for the next year edition of a given course you have failed but instead exchange with an equivalent course running in the next semester.
Benefit from international exposure during studies while studying at your home institution with BlendEd. Use our facilities for distance learning and exploit our embedded mobility environment.
ATHENA Educational assets are available to all those willing to develop knowledge, competences and skills for any reason. Competence Clusters are a gateway to access all the ATHENA partner universities. You can use it to find and apply to any specific subjects of your interest; and you are free to chose the best time, the best place, the best professor, the best educational methodology and many other characteristics you might match to your own preferences.
Reuse all available courses and learning units to develop new training addressing specific needs on the fly.
Access a worldwide recruitment base to announce your internships to several hundred thousands young talents.
Take advantage of international teams of students willing to develop a proof of concept for your challenges in any field in four months.