ATHENA provides its students with a direct access to European labour markets through PRAXIS, a platform being used by students, companies, and research labs all over the world to exchange academic internships.
Praxis facilitates mutually beneficial links between companies, HEIs and students, not only concerning high-quality internships but also setting industrial challenges for student groups.
Infrastructure for distance learning
The ATHENA infrastructure for distance learning includes the facilities required for virtual mobility:
Multimedia lab for video lessons recording, MOOC edition and production of rich didactic material
Virtual classroom, a classroom equipped with the required hardware and software for virtual attendance of classes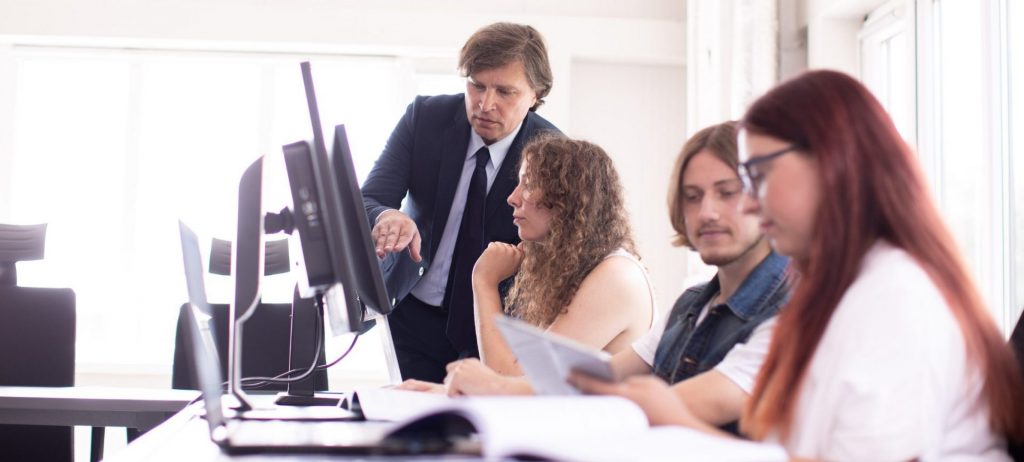 The virtual classrooms and multimedia labs are equipped to advance virtual mobility and the production of digital content, MOOCs and video classes.


Students resident in one of the ATHENA countries will be able to access the material planned for a course they might need to attend at any time. A common Moodle platform guarantees access to texts, handouts and exercises set up for a given course.


Virtual classes allow students at a certain moment in different countries to interact with each other in a friendly environment and, like in a real class, exchange opinions, questions, doubts, comments, discuss the course of study; in a few words, communicate freely among themselves.


Similarly, the multimedia lab will be a fundamental tool for professors allowing them to: create virtual video classes/MOOCs; manage web conferencing with students; create complete courses or individual modules for distance e-learning teaching. Teachers will find training sessions on the platform itself to learn how to use these tools.